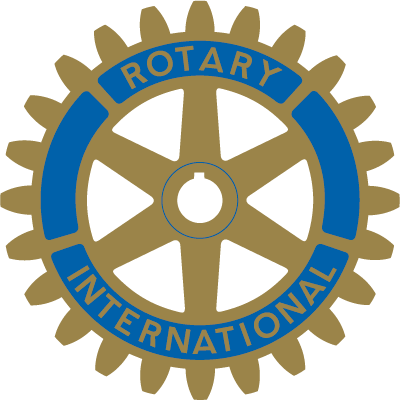 Overbrook Rotary
Service Above Self
Call to Order at   8:00 am
Invocation:  Larry Butell
Guests: Amanda Needham, Kent's daughter-in-law
Levi – 'Foundation Thought' this week is on Polio.  Nigeria, Pakistan, and Afghanistan are the only countries left which have polio.  Rotary's goal is to eradicate by 2015
Announcements:
·         Rotary Shelter Work – July 13th, 8 a.m.  Pressure washing – Jon and Bob, they may do this Thurs; so Sat can prep to paint;   bring your own equip -scraper; ladders, etc.;  need to make decision on repairs, paint;
·         July 18th –  RI President, Ron Burton in Topeka at 2700 SW Buchanan – 11:45 a.m for lunch; Sign up sheet was passed around; Don indicated we need to register;  wants to email today; can drive or carpool;  Jon, Max and Don are driving
·         Concession stand on July 4th  went very well ; about $300 net, ran out of food.
·         Levi presented information on liability insurance for club; when we do bimonthly payments to Rotary, part of it is for liability insurance so we are covered for events.
·         Blood Drive – Max handed out 17 call sheets;  the people who picked up sheets need to call them next week.The blood drive will be on July 16, 3:30 to 6; Max says we need to put out more tent cards; about 25 pints donated last time; Drive is twice per year, July and Dec;  Levi encouraged everyone to call so we can increase number of blood donations to 30 in July; and 50 by Dec.; Bruce  has blood drive sign.
·         Gerry presented the Paul Harris Fellow lapel pin and certificate to Levi.
Program – Kent Needham
·         Kent had invited Sam Ralston, the Deputy Sheriff to speak today, but he had to work an accident; Kent then invited his daughter-in-law, Amanda to speak, but she graciously allowed him to go first.
·          Kent gave an interesting talk on topical banking issues, in particular the Dodd Frank Bill.  It was enacted into law to deal with the housing problem and financial industry reform;   In 1998 or 99, a banking reform act resulted in 16 regulations;     The Dodd Frank Law resulted in 236 new regulations that industry has to assimilate; Kent said it is not humanly possible to do this; the law also created a consumer financial protection bureau; he underscored that it does not affect commercial or ag loans.  It focuses on the housing market; in particular, 1-4 family homes.
·         Summarized the Housing and Urban Development (HUD) disparate impact issue –  the new rules may make a bank subject to HUD disparate impact liability.   HUD can sue if a bank creates a disparate impact; Congress has not been able to resolve this yet.  As a result, the banks are at risk from these lending practices until they are resolved.
·         Since Kent's discussion and questions finished up at 8, there was no time left for Amanda but she was not too distraught.  We will have to invite her to come and speak another time!
Meeting adjourned:   8:05 am
Attendance:  23
(Last week's attendance should have also read 23 instead of 21)